ABOUT US
House Mladenka is located in the village of Barbat on the island of Rab. The house is 50m from the sea.
House Mladenka offers 3 apartments.
ll the apartments have a terrace with a beautiful sea view of Barbat Channel and a near by little marina with a mooring for all our guests' boats. The house has a private parking place for the cars and trailers as well.

There are good restaurants, shops and a diving center in our closest neighborhood that can be reached while walking down the beach.
Come and enjoy our hospitality!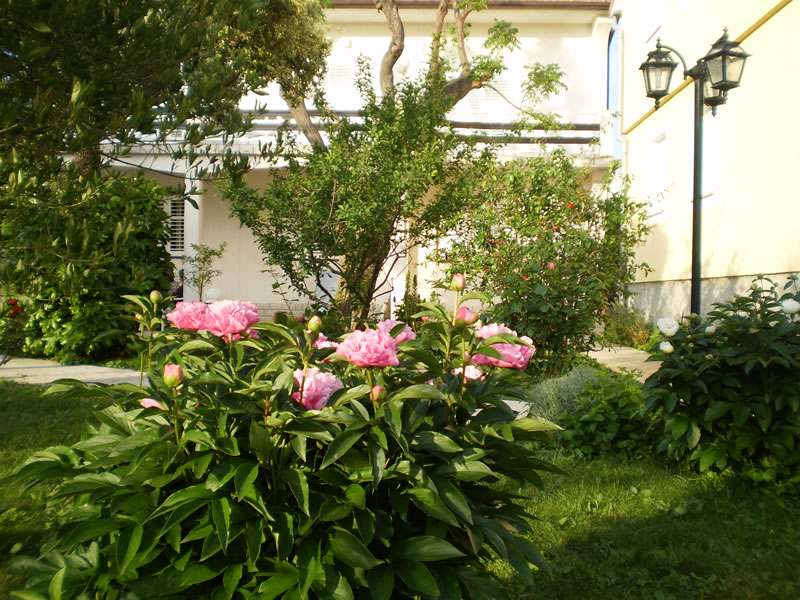 PHOTO GALLERY - HOUSE & GROUND
APARTMENT No.1
APARTMENT No.1:
- 1 bedroom with double bed
- Bathroom (toilet and shower)
- Air conditioning
- possibility for 2 extra beds
- balcony and terrace
- kitchen and living room
- Parking space
- Boat mooring
- barbecue in the garden
- Satellite TV
- bed linen, towels, incl - Wi-Fi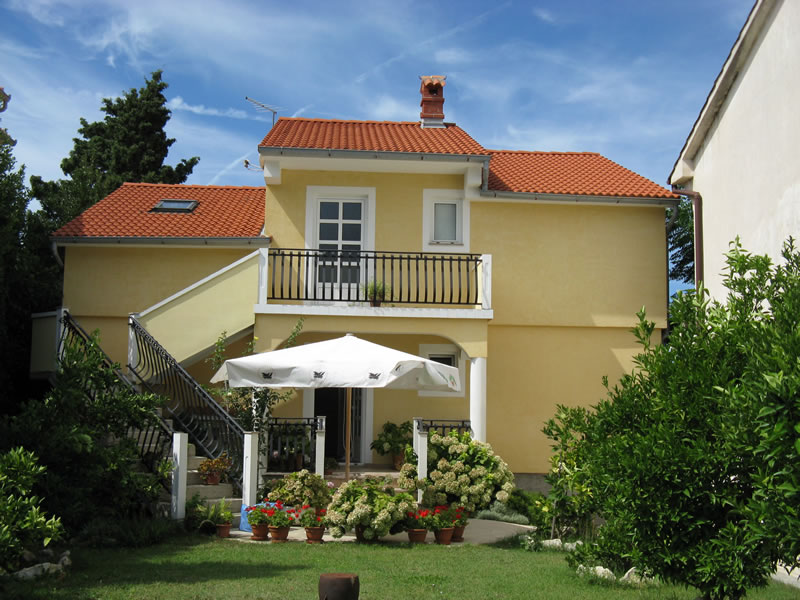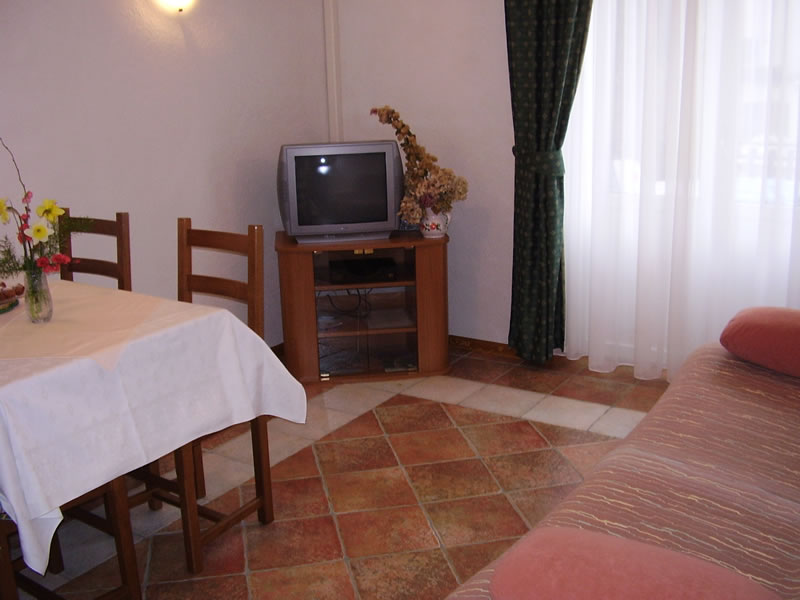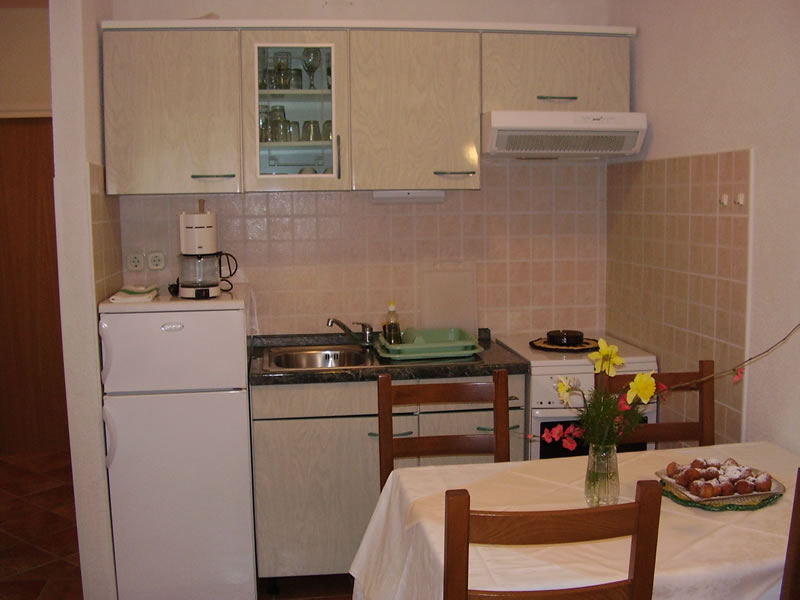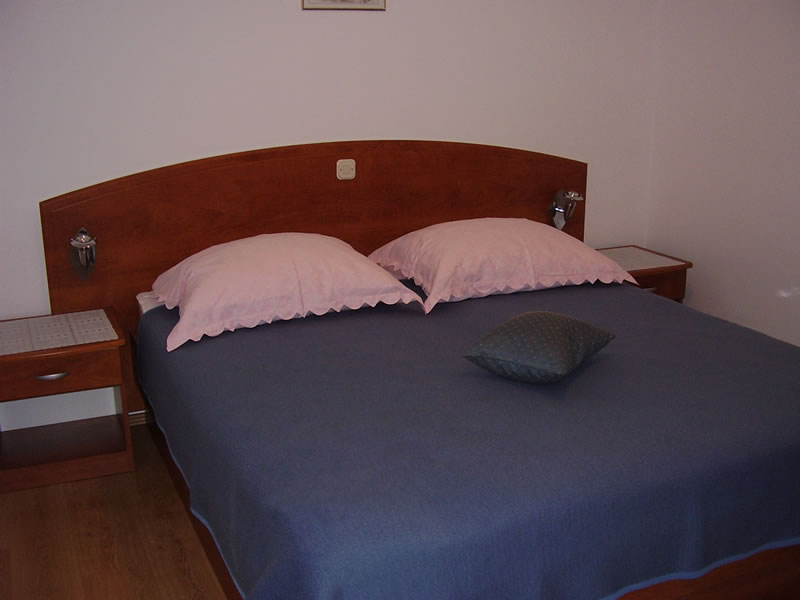 APARTMENT No.2
APARTMENT No.2:
- 2 bedrooms with double beds
- 1 extra bed
- Air conditioning
- Bathroom (toilet & shower)
- Terrace
- kitchen and living room
- Parking lot
- Boat mooring
- barbecue in garden
- TV / Sat TV
- Wi-Fi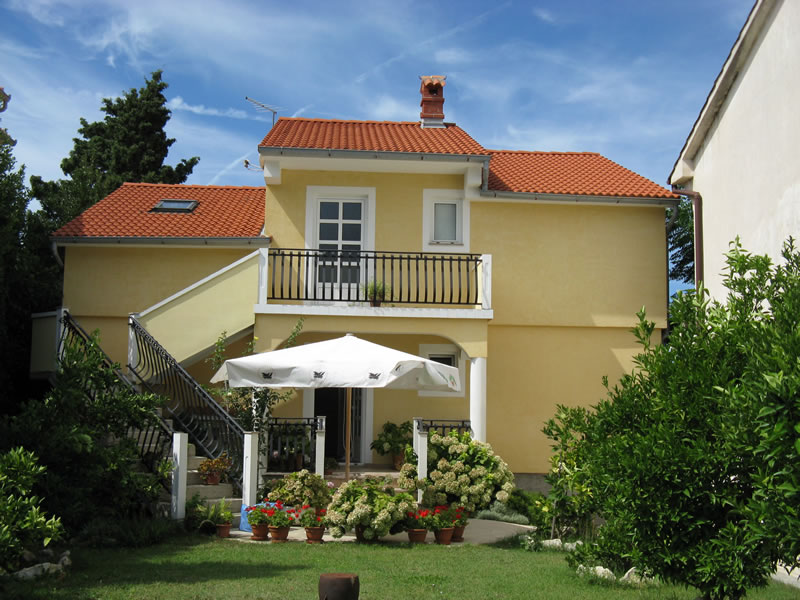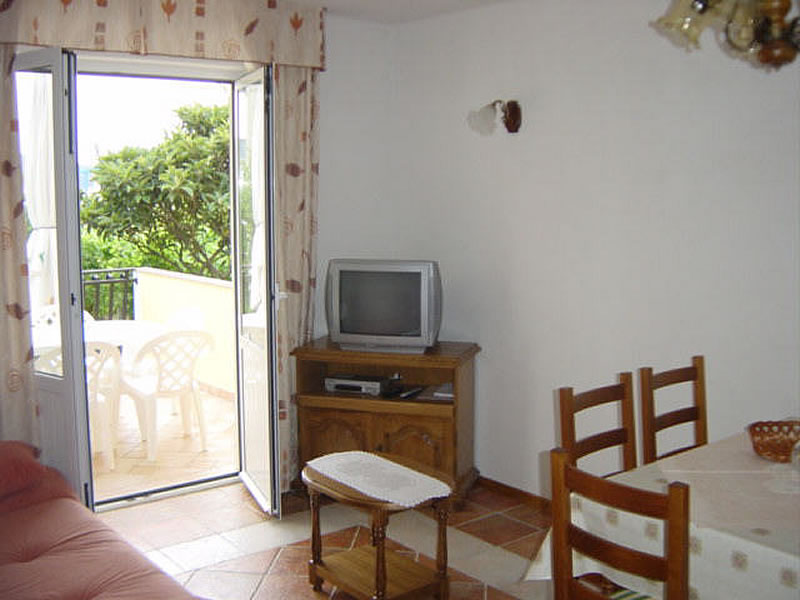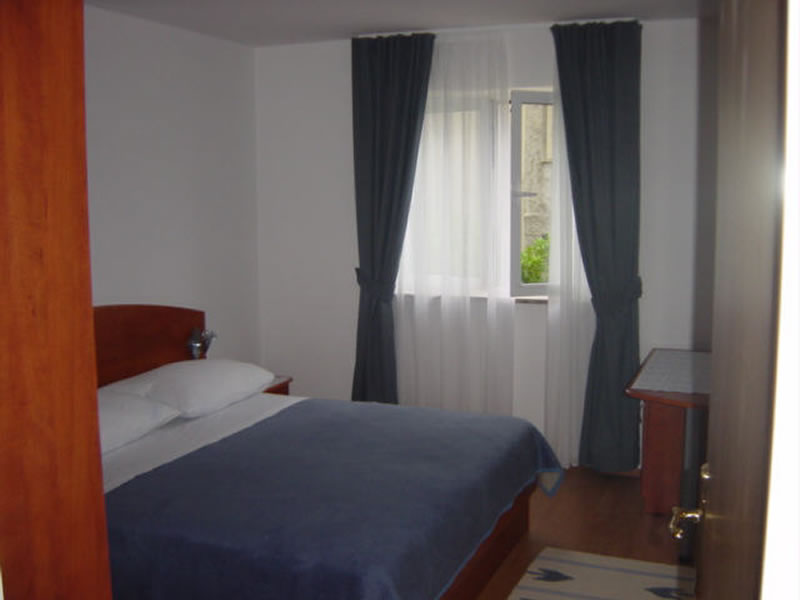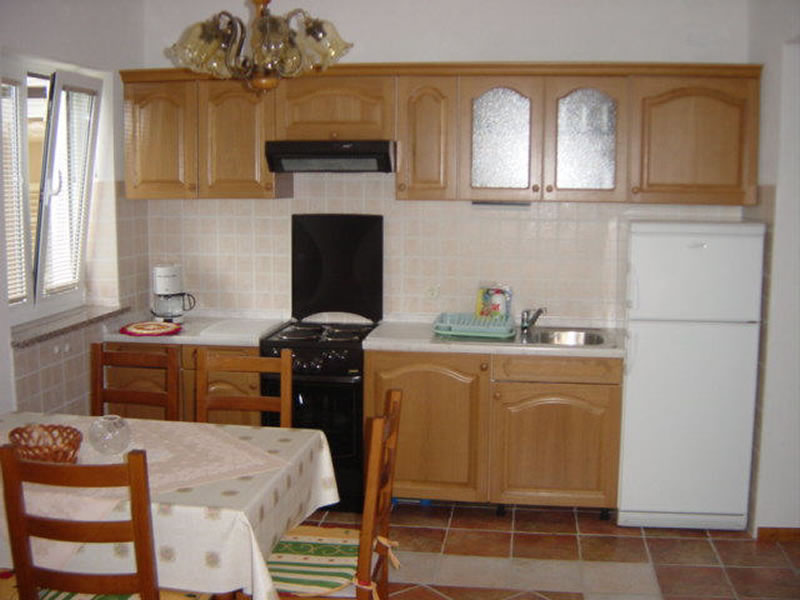 APARTMENT No.3
APARTMENT No.3:
- 2 bedrooms with double beds
- 2 extra beds available
- 2 bathrooms (toilet & shower)
- Air conditioning
- Terrace
- Kitchen and dining room
- Parking space
- Boat mooring
- Barbecue in garden
- TV / Sat TV
- Bed linen, u. Hand towels incl - Wi-Fi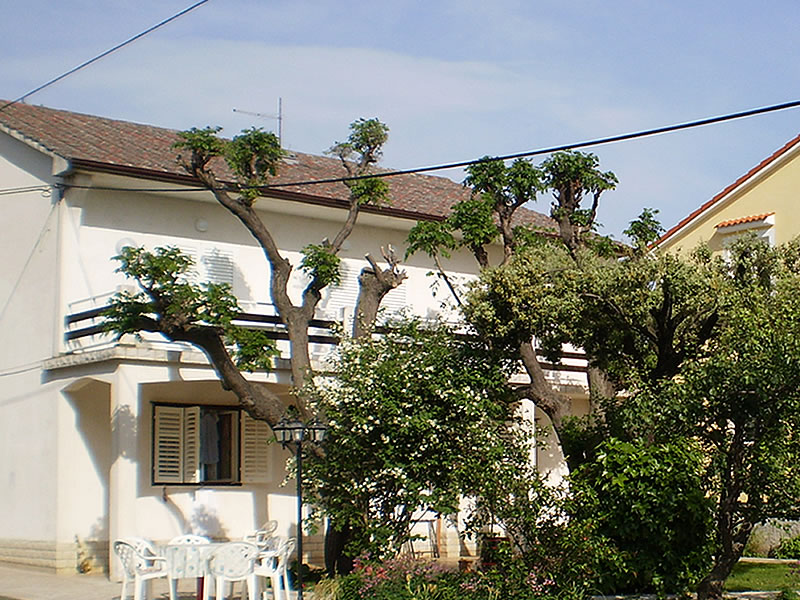 HOUSE MLADENKA - ISLAND RAB
Mladenka & Zdenko Perčinić
Barbat 230, Island Rab
Tel. +385 51 721353
zdenko.percinic@ri.t-com.hr