ABOUT US
This beautiful modern holiday home is located in Barbat, on the island of Rab with its countless idyllic bays and crystal clear water.
We have own parking. An electric barbecue is available to all guests.
Nearby are restaurants and shops just a short walk away.
The center of Rab is 4 km away from the house.
There are 3 apartments offered. Our house is only 250 meters from the sea.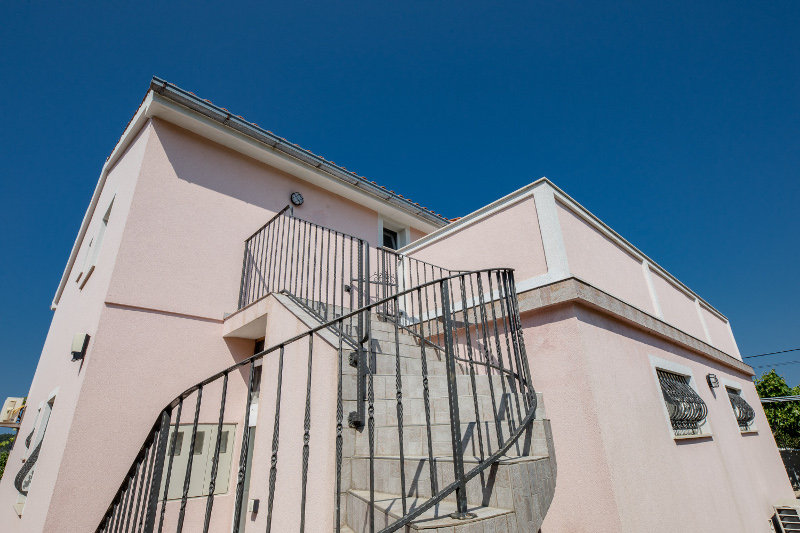 PHOTO GALLERY - HOUSE AND SURROUNDING
APARTMENT No.1
APARTMENT No.1:
- Surface: 45 m2
- Ground floor
- 2 double bedrooms
- Kitchen with dining table (refrigerator with freezer, cooker: 4 plates and oven, extractor hood, coffee machine, crockery, kitchen utensils and cutlery)
- 2 bathroms
- Washing machine and hair dryer
- Air conditioning
- SAT TV
- Bed linen and towels
- Parking
- Electric grill in the garden
- Final cleaning
- Boat mooring (upon inquiry)
- WiFi internet

| | | | |
| --- | --- | --- | --- |
| Price per day in € | 01.05.-30.06. | 01.07.-31.08. | 01.09.-31.10. |
| Apartment (4 People) | 80,00 | 90,00 | 80,00 |
| Pet Animal | 5,00 | 5,00 | 5,00 |
| Boat mooring | 5,00 | 5,00 | 5,00 |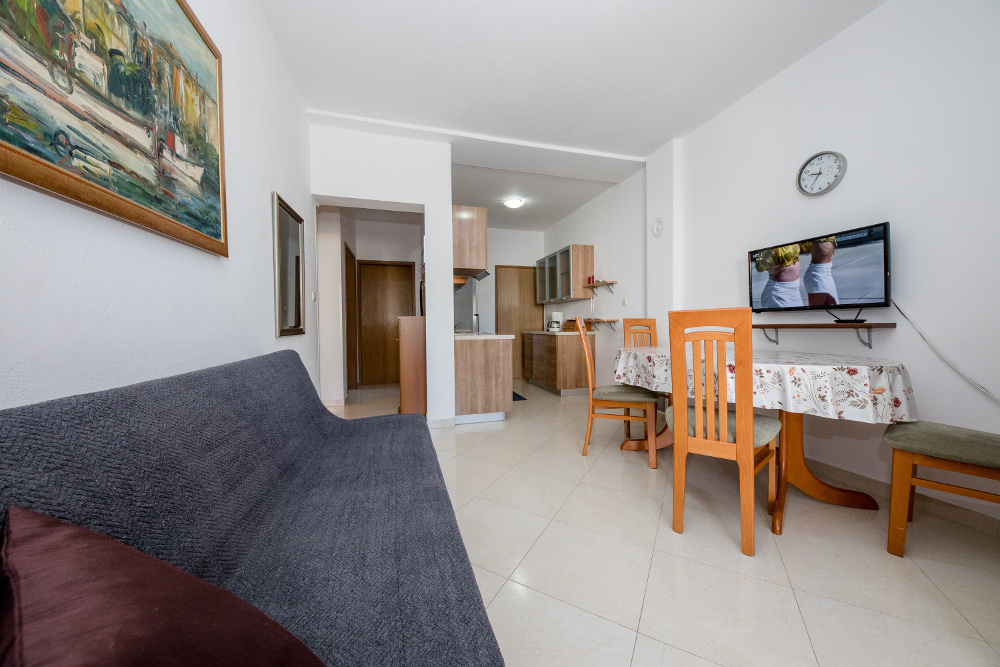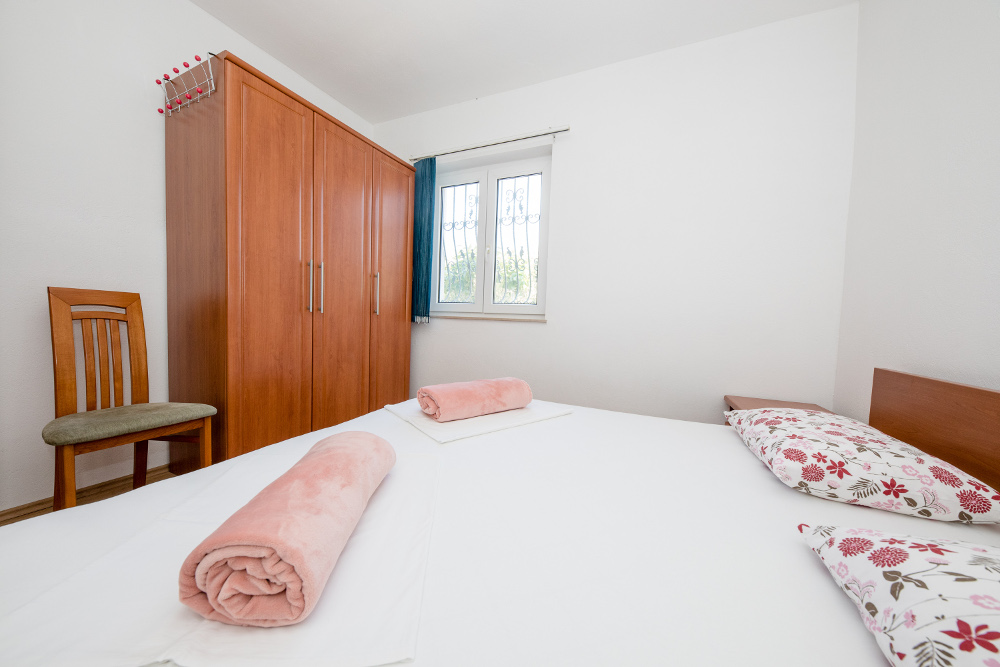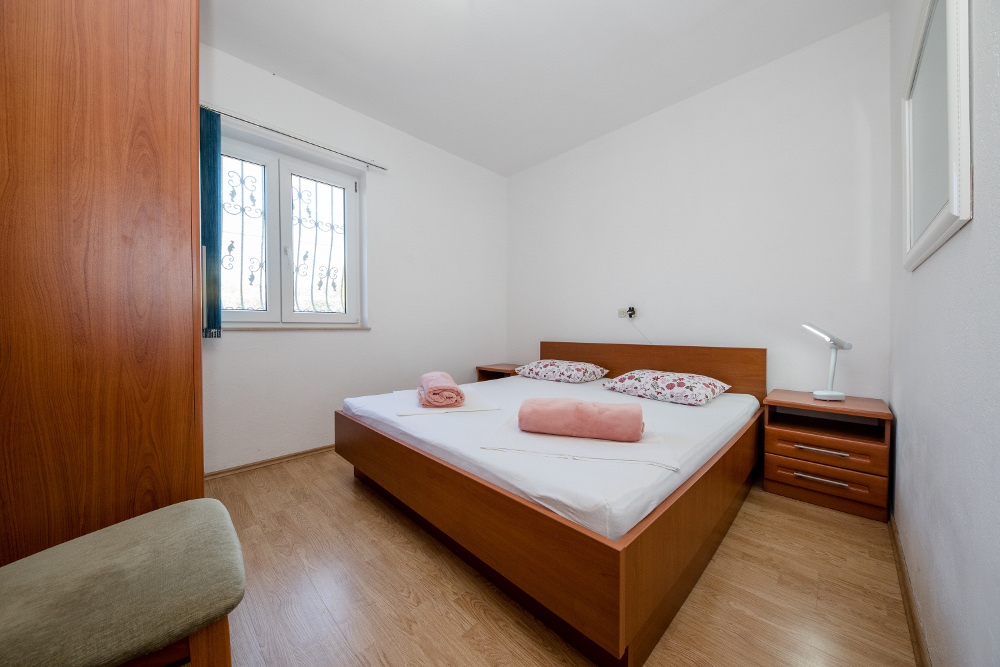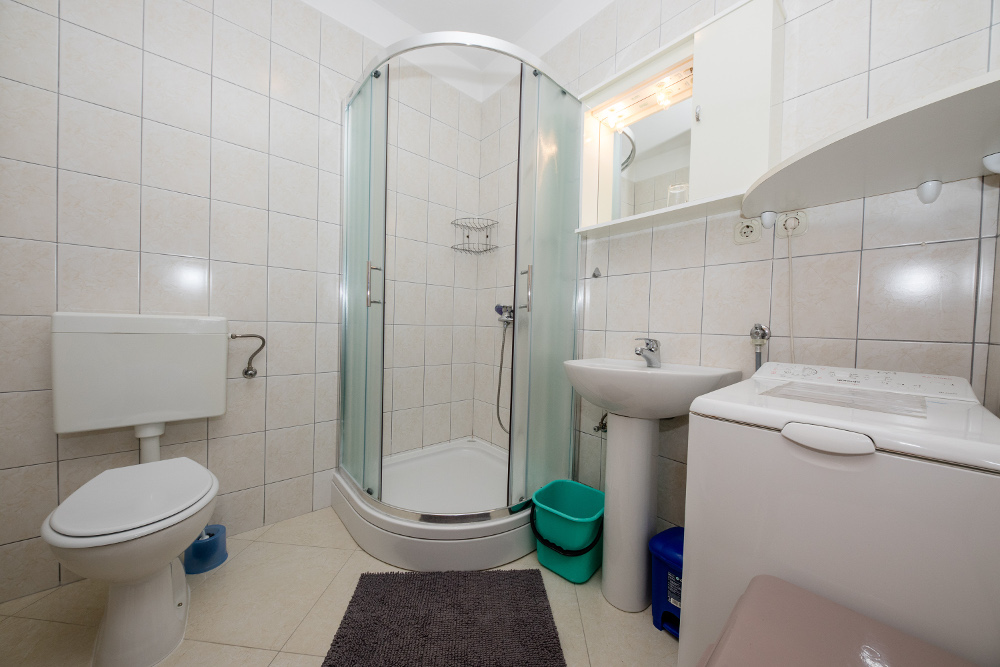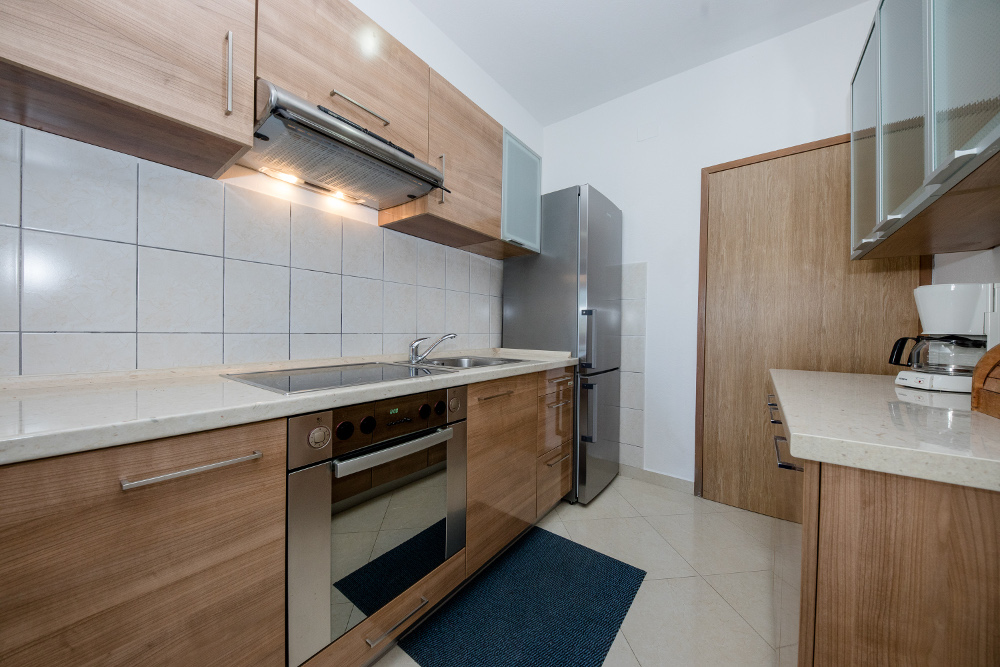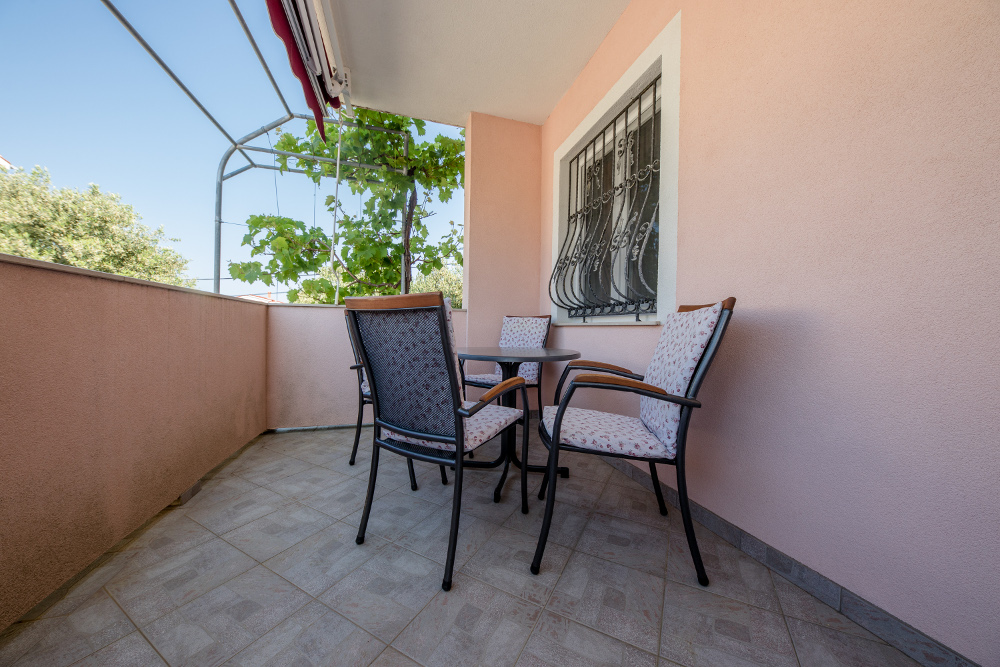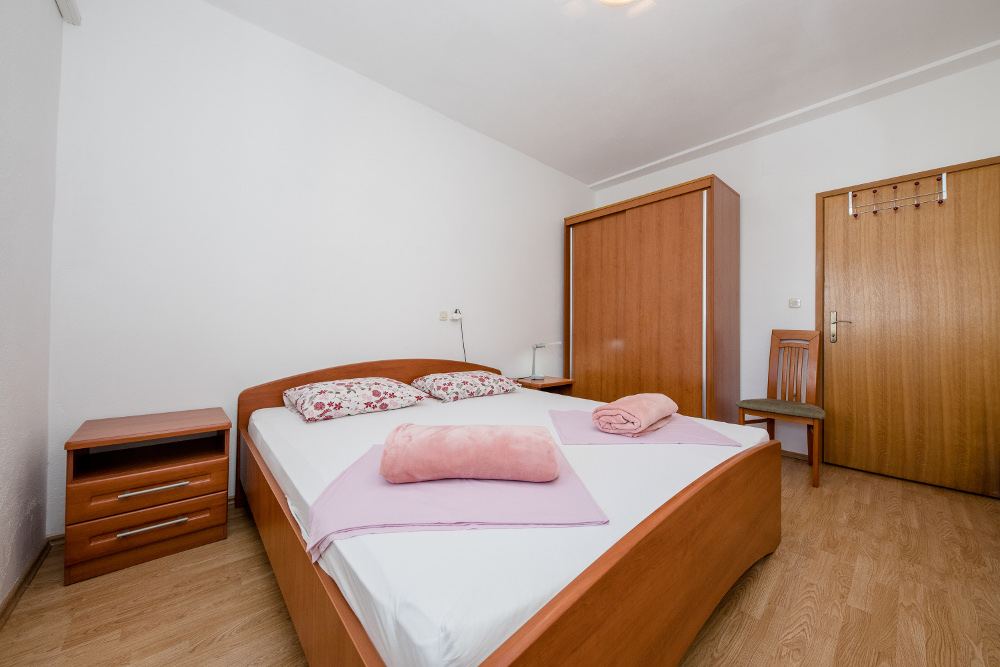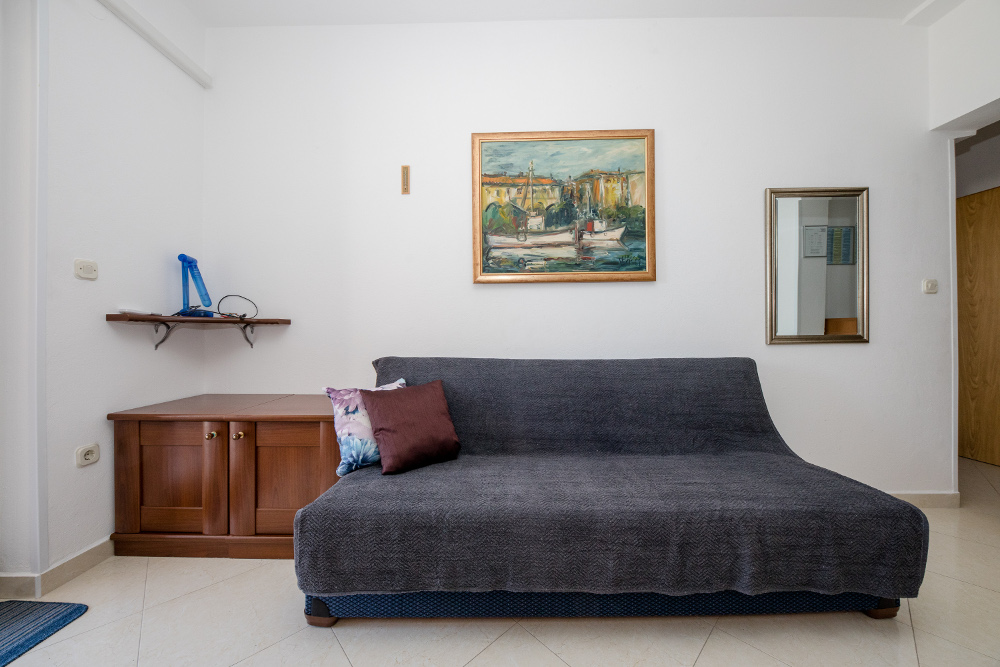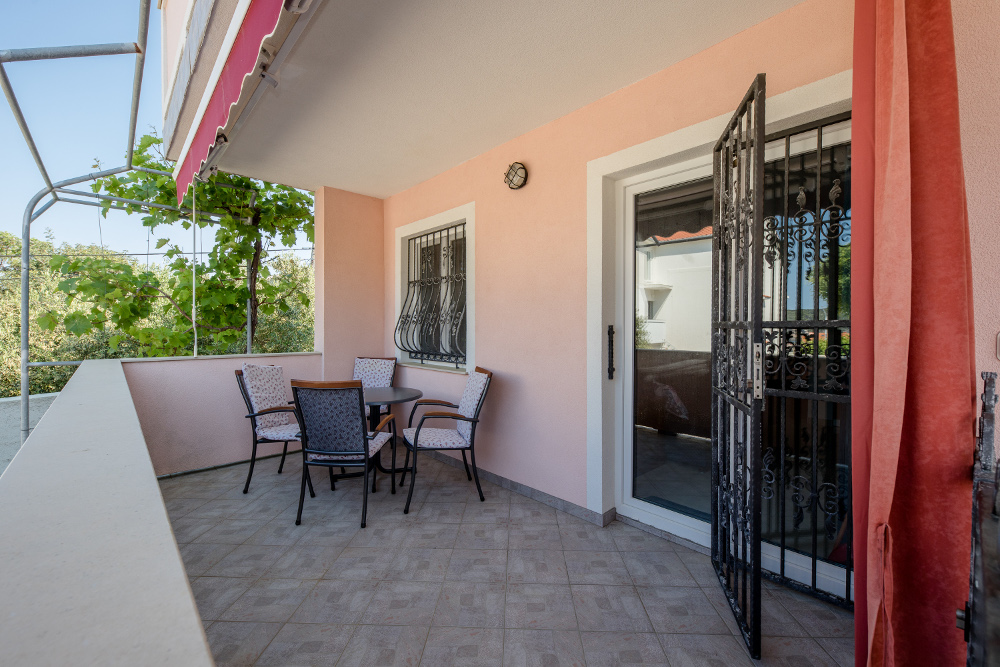 APARTMENT No. 2
APARTMENT No. 2:
- Surface: 45 m2
- Ground floor
- 2 double bedrooms
- Kitchen with dining table (refrigerator with freezer, cooker: 4 plates and oven, extractor hood, coffee machine, crockery, kitchen utensils and cutlery)
- 2 bathroms
- Washing machine and hair dryer
- Air conditioning
- SAT TV
- Bed linen and towels
- Parking
- Electric grill in the garden
- Final cleaning
- Boat mooring (upon inquiry)
- WiFi internet
Price per day in €

01.05.-30.06.

01.07.-31.08.

01.09.-31.10.

Apartment (4 People)

80,00

90,00

80,00

Pet Animal

5,00

5,00

5,00

Boat mooring

5,00

5,00

5,00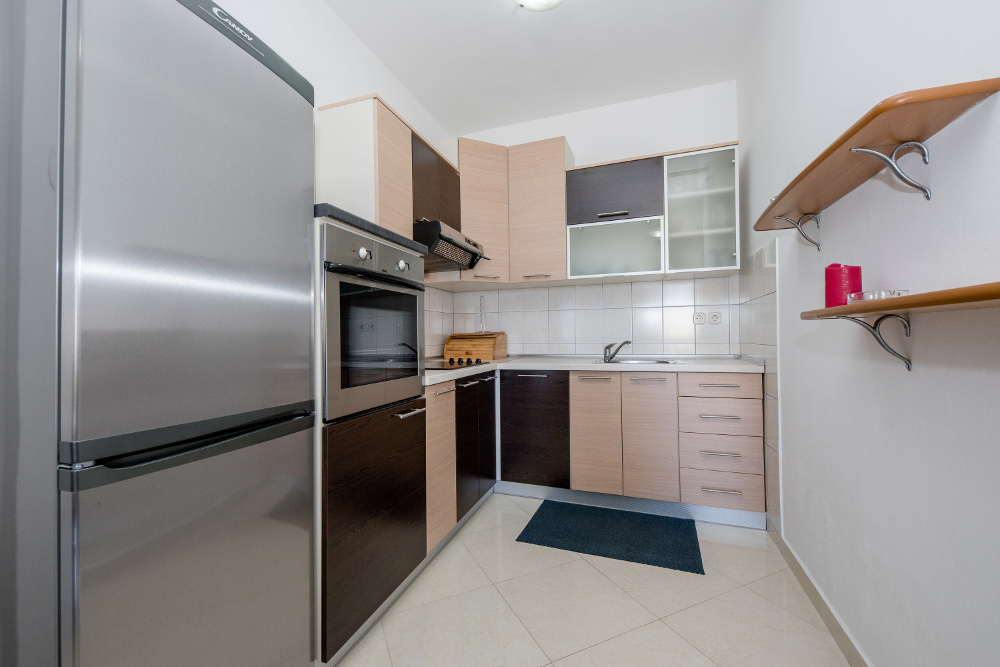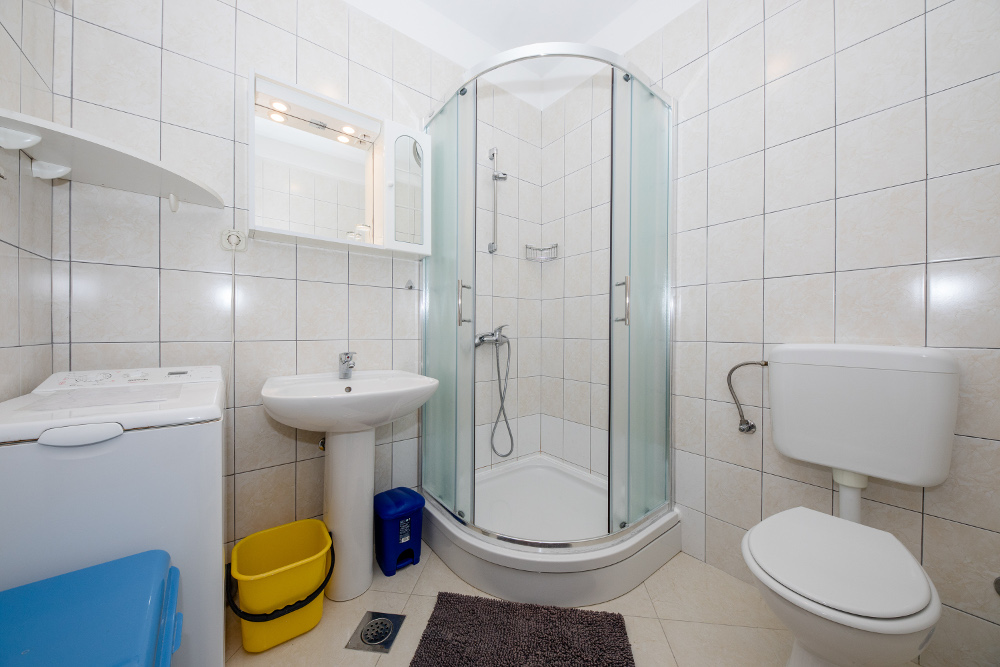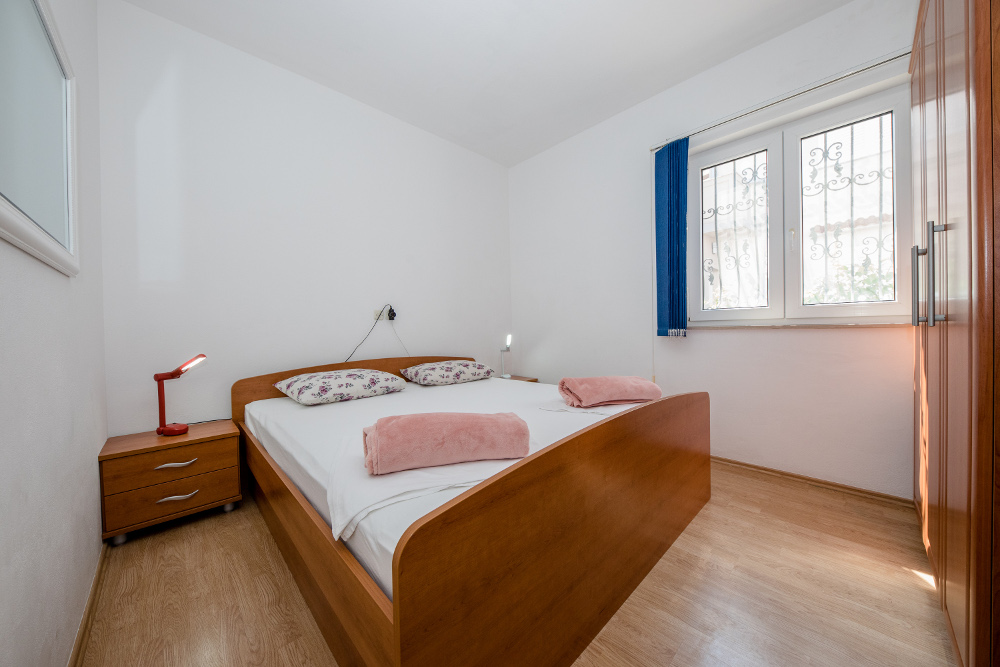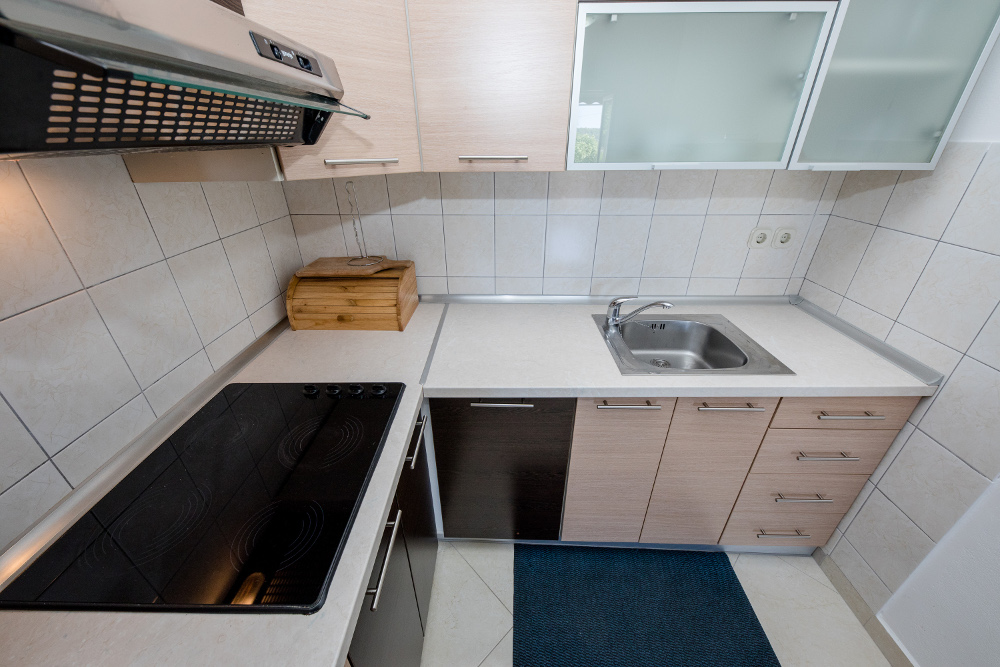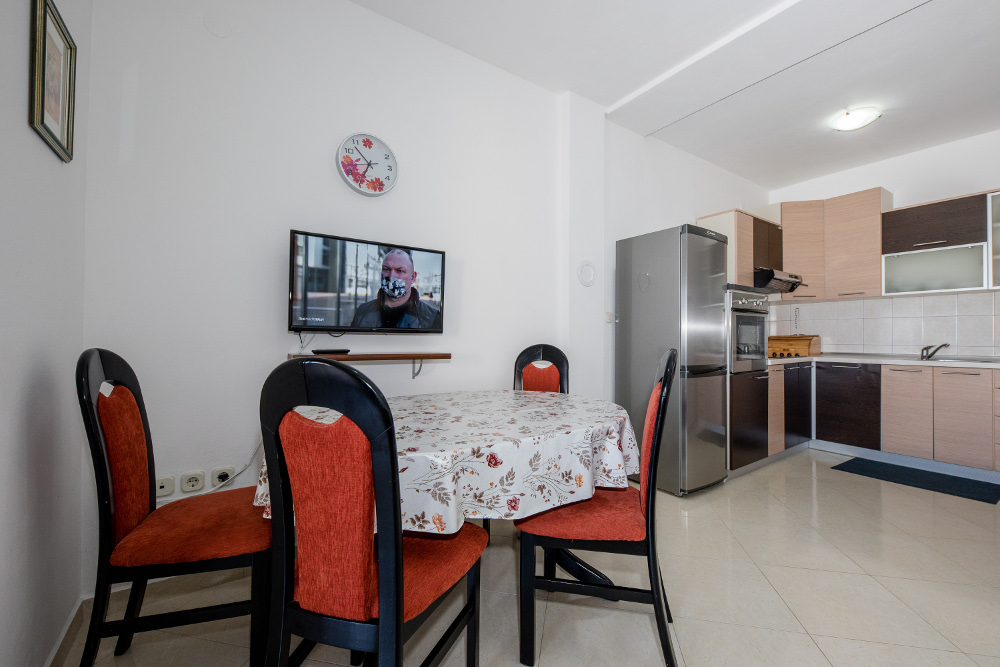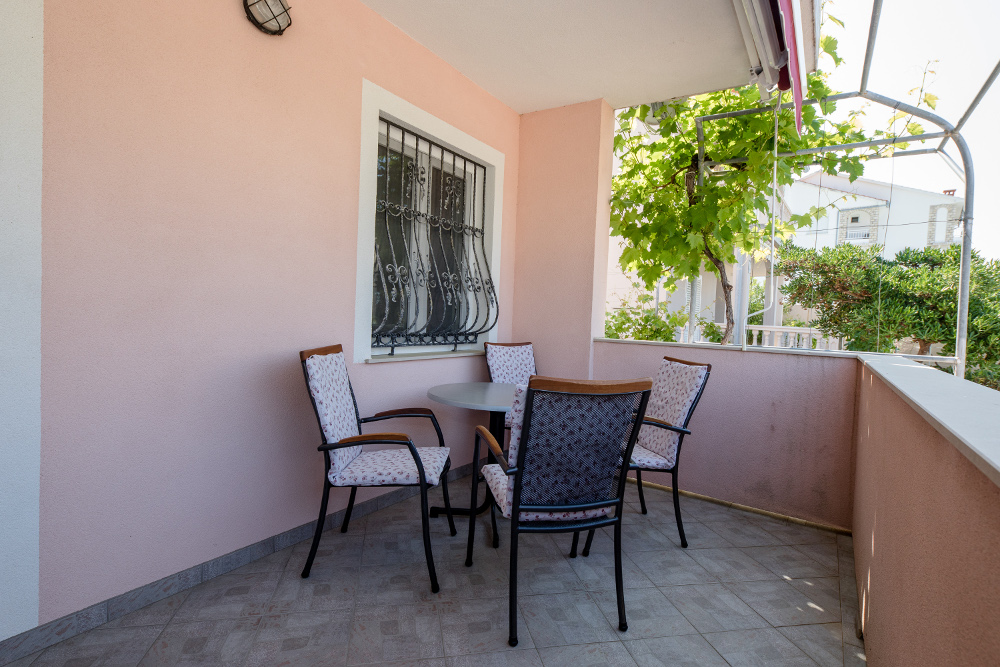 APARTMENT No.3
APARTMENT No.3:
- Surface: 45 m2
- 1st floor (upper floor)
- 2 double bedrooms
- Kitchen with dining table (refrigerator with freezer, cooker: 4 plates and oven, extractor hood, coffee machine, crockery, kitchen utensils and cutlery)
- 2 bathroms
- Washing machine and hair dryer
- Air conditioning
- SAT TV
- Bed linen and towels
- Parking
- Electric grill in the garden
- Final cleaning
- Boat mooring (upon inquiry)
- WiFi internet

| | | | |
| --- | --- | --- | --- |
| Price per day in € | 01.05.-30.06. | 01.07.-31.08. | 01.09.-31.10. |
| Apartment (4 People) | 80,00 | 90,00 | 80,00 |
| Boat mooring | 5,00 | 5,00 | 5,00 |
| Pet Animal | 5,00 | 5,00 | 5,00 |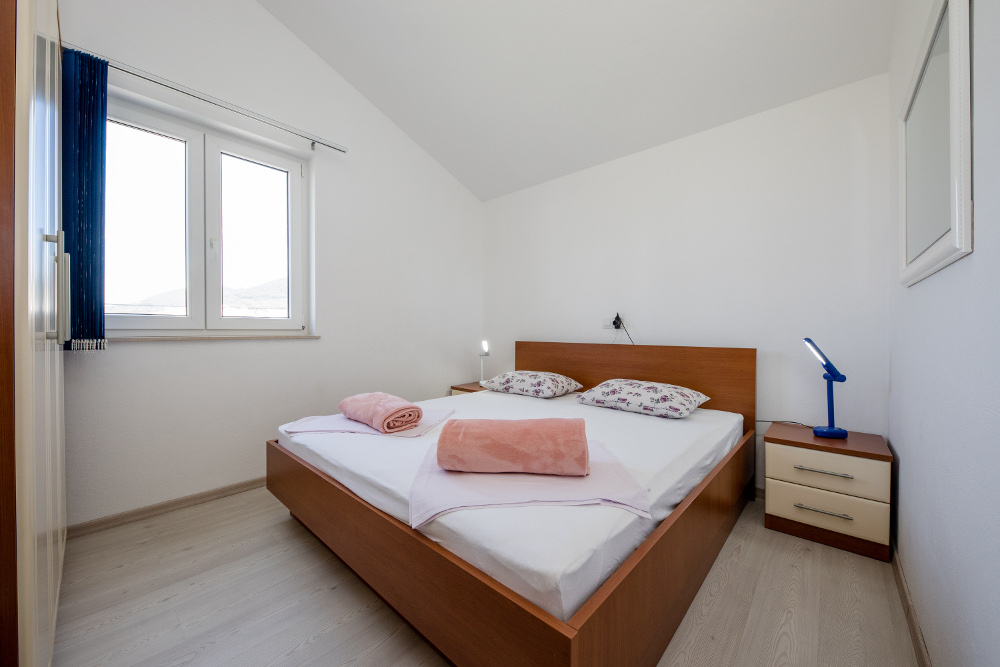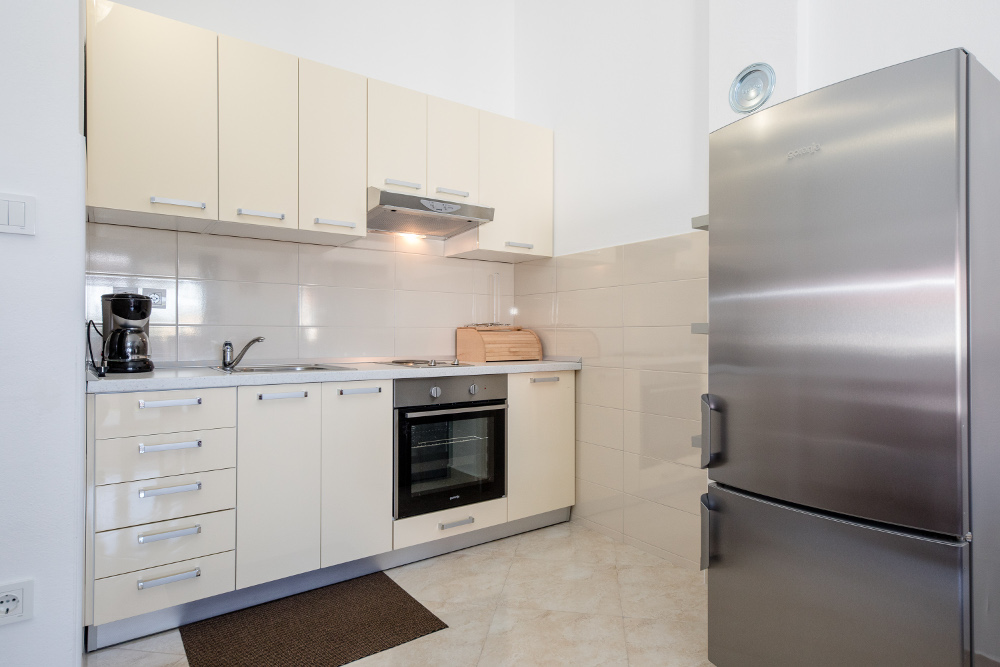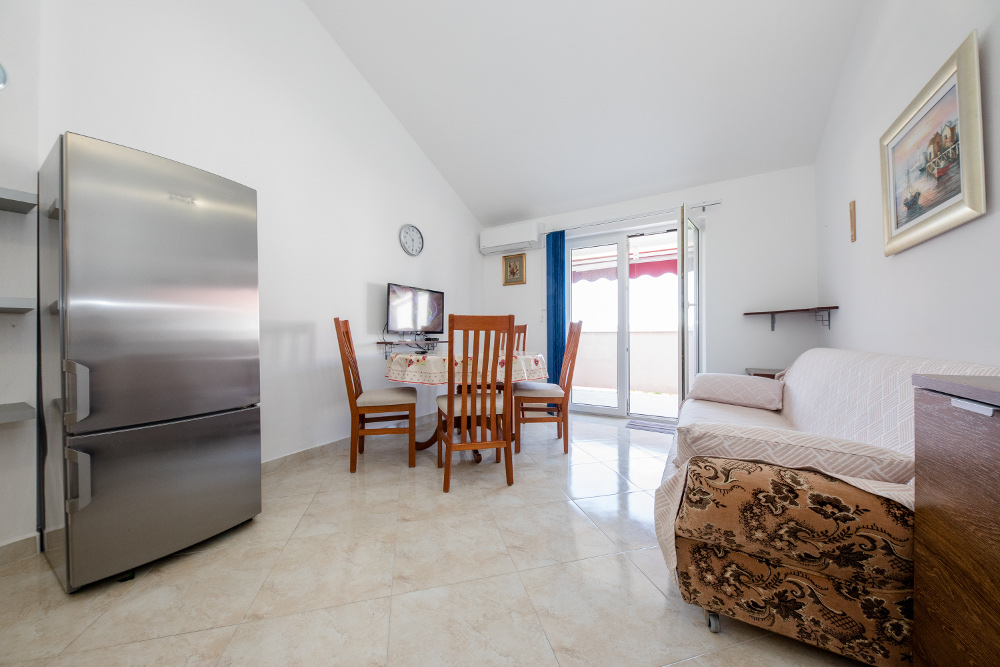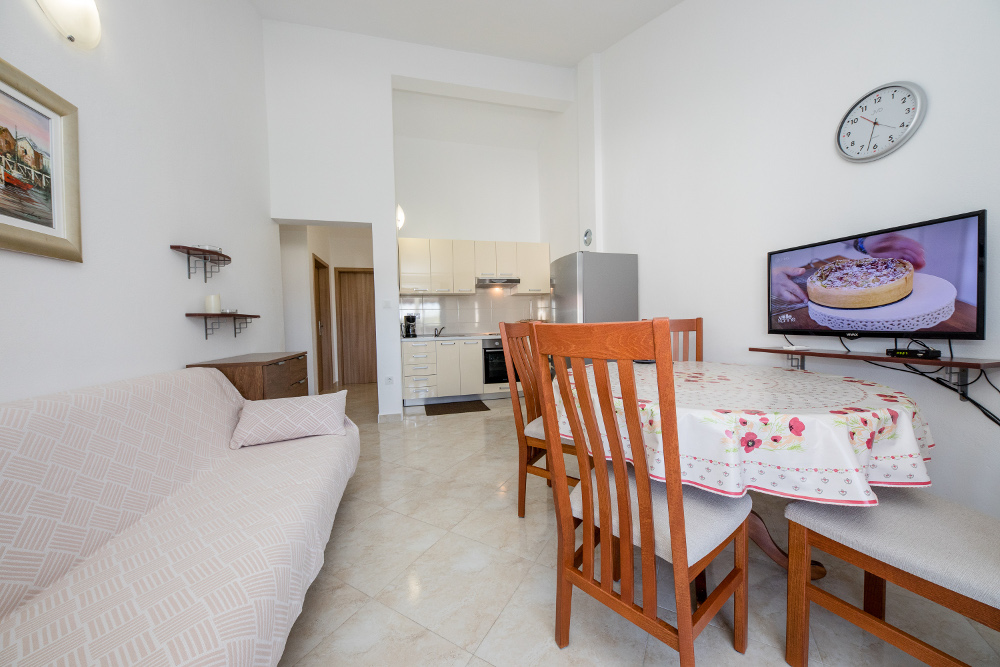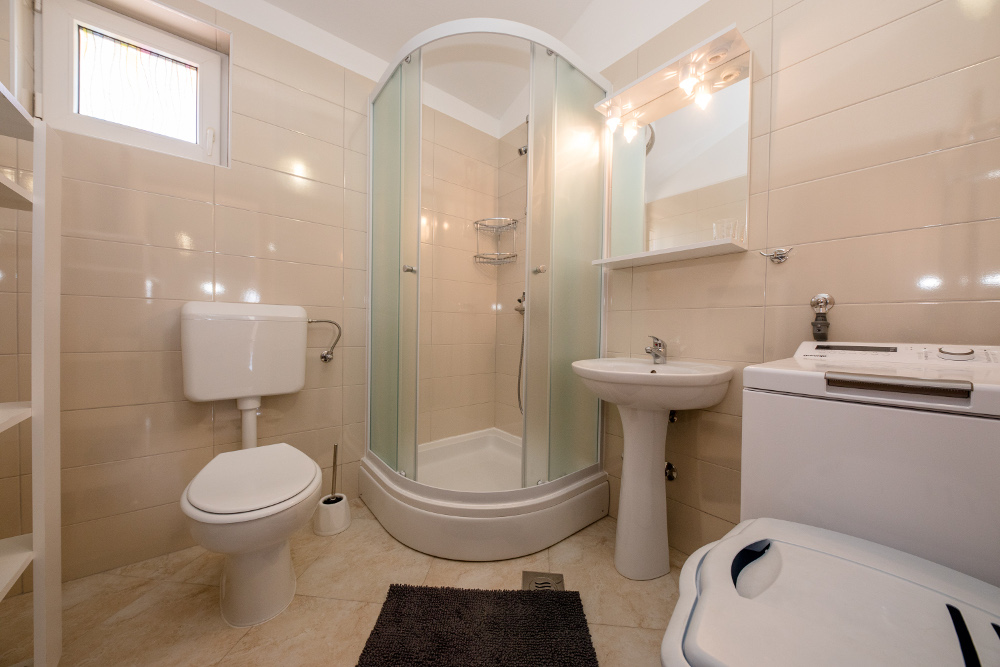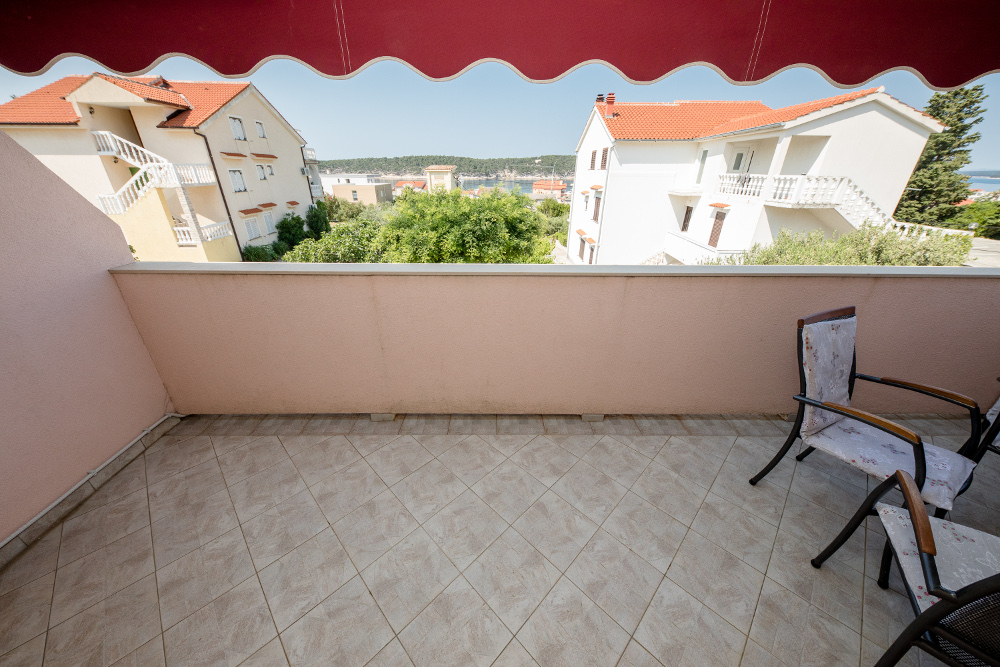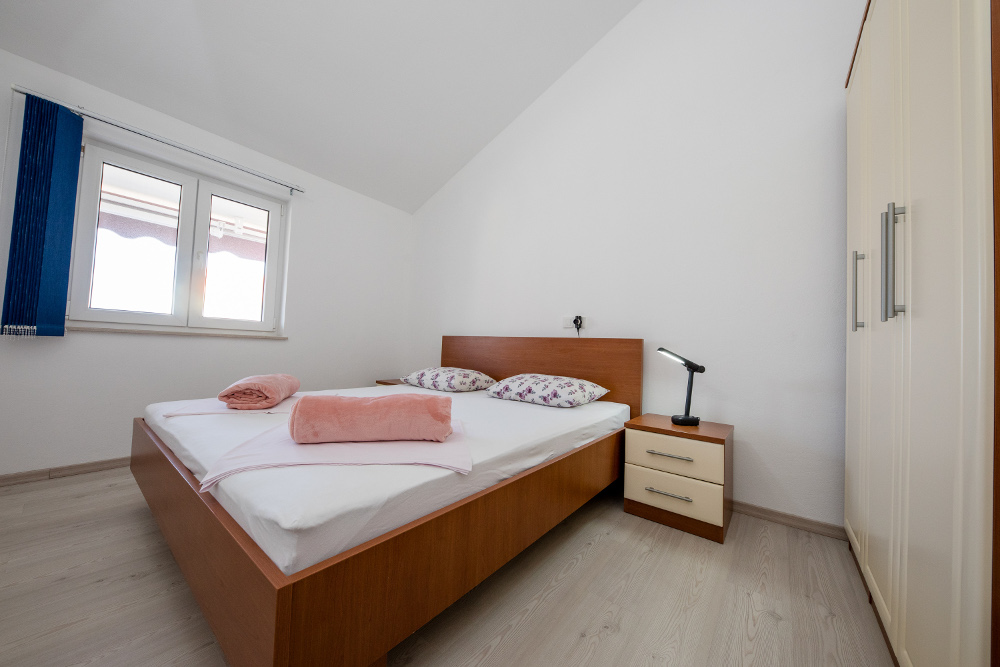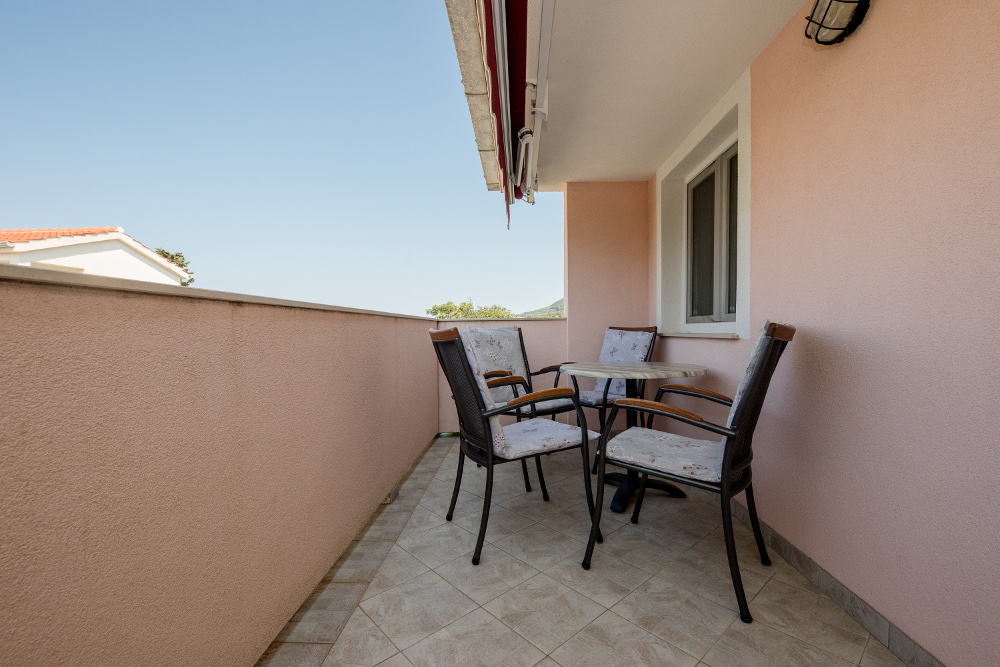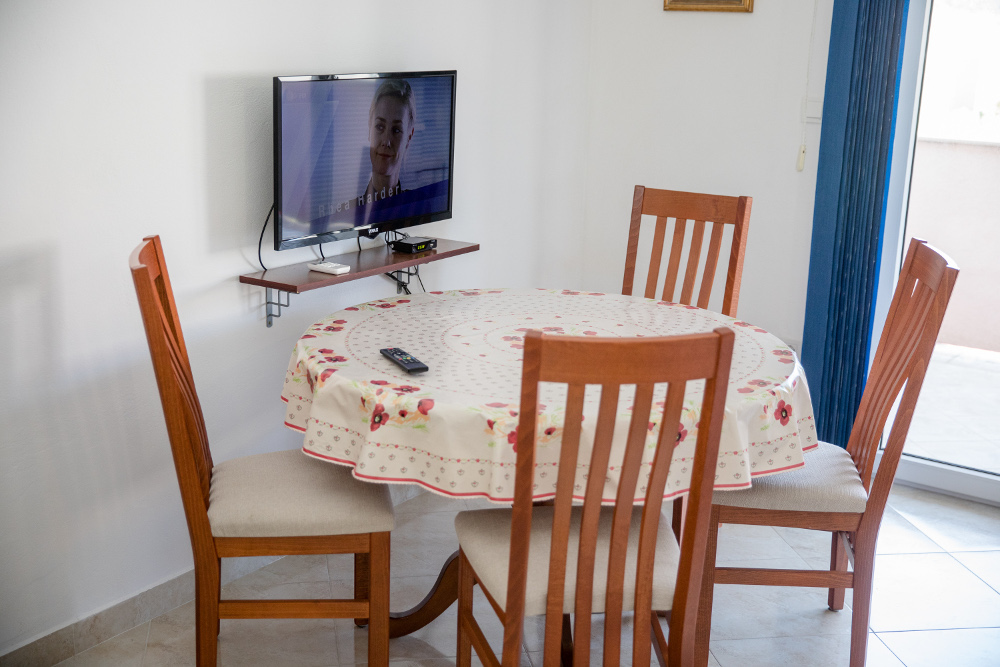 HOUSE MAX - RAB
Branka Cvitanović
Barbat 250c, Rab
Tel. +385 98 215659
max@rab-croatia.com