ABOUT US
FAMILY FAFLJA / OTOK RAB, PALIT, KVARNER, CROATIA
The house of the family Faflja is located in Palit on the island of Rab, 100m away from the sea.
Nearby are restaurants, and shops are only a short walk away.
The city center of Rab is only 500m away from the house. Boat moorings are provided for boat owners.
We can offer you 2 comfortable apartment one with 3 bedrooms and the other with 2 bedrooms.
In the garden there is a barbecue and the house has its own parking lot.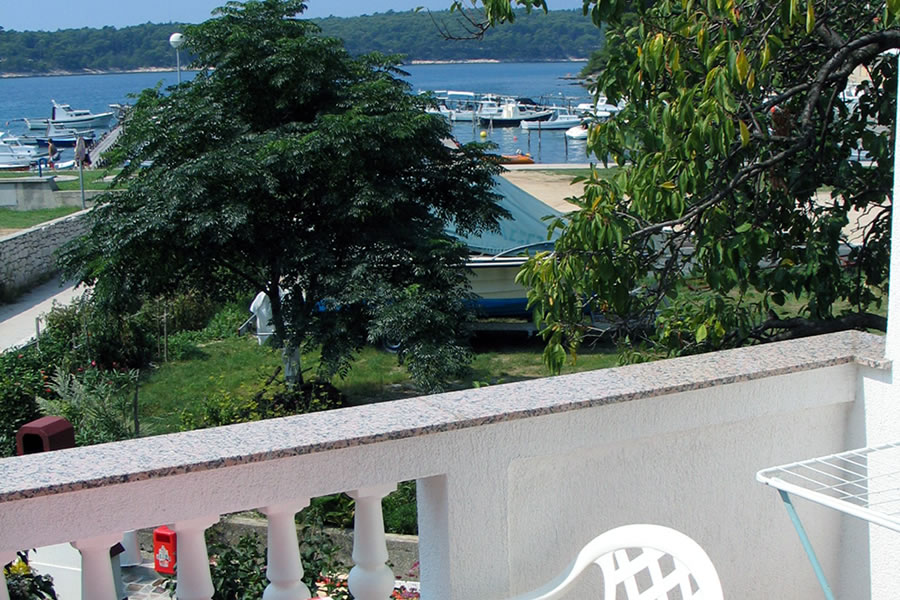 PHOTO GALLERY - HOUSE AND SURROUNDING
APARTMENT No.1
APARTMENT No.1:
- 1st Floor (Upper Floor) - about 120 square meters big,
- three double bedrooms each with their own bathroom (shower / WC),
- Kitchen with dining area: kitchen utensils, cooks, cutlery and more. are available, stove, cooking rings: 2 (electricity), refrigerator, coffee machine,
- spacious living room with satellite TV,
- Air conditioning
- Terrace,
- 1 sofa bed in living room,
- Bed linen and towels incl.
APARTMENT No. 2
APARTMENT No. 2:
- first floor (upper floor)
- about 70 square meters large;
- 2 double bedrooms with balcony
- 1 bathroom (shower / WC)
- Living room with dining area: kitchen utensils, cooks, cutlery and more. are available, stove, cooking rings: 2 (electricity), refrigerator, coffee machine, Spullover machine
- Terrace,
- Air conditioning
- Bed linen and towels
FAMILY FAFLJA - ISLAND RAB
Josip & Katica Faflja
Palit 192, Rab
Tel. +385 51 724907
kaja.faflja@gmail.com