ABOUT US
House Debelić offer 3 Apartments (2 Apartment with 2 Bedrooms and 1 Apartment with 3 Bedrooms)
Barbat - Island Rab - Croatia.
The beautiful house is located in Barbat, on the island of Rab with its countless idyllic bays and crystal clear water.
A barbecue is available to all guests. We have own parking. Our house is only 100 meters from the sea.
In the neighborhood there are restaurants with excellent Croatian fish specialties. A supermarket and restaurants are on site.
Old town of Rab are about 3 km in distance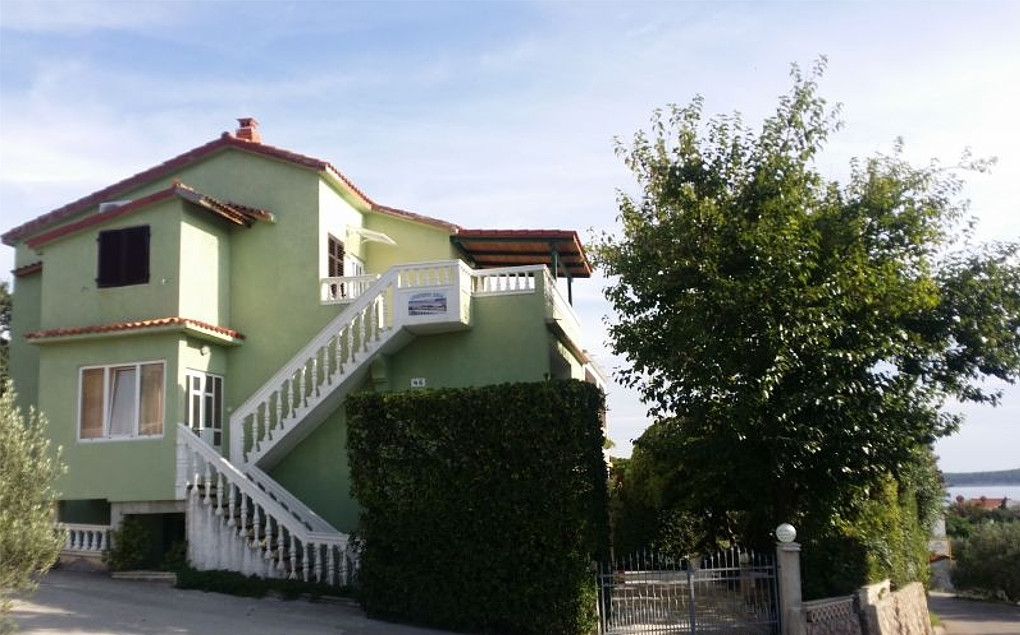 PHOTO GALLERY - HOUSE & GROUND
APARTMENT 1
Three-Bedrooms Apartment:
- up to 7 persons
- Position: ground floor
- 3 double bedrooms
- Possibility for 1 additional bed
- Kitchen (dishes, cutlery, cutlery, etc. are available, dishes, electric cooker, refrigerator, coffee machine)
- 2 bathrooms
- bed linen and towels available
- balcony
- Parking
- SAT TV
- Boat mooring (on request)
| | | | |
| --- | --- | --- | --- |
| Rates per day in € | July & August | June & September | Other months |
| Apartment (6 Persons) | 90,00 | 70,00 | 60,00 |
| Additional person | 5,50 | 5,50 | 5,50 |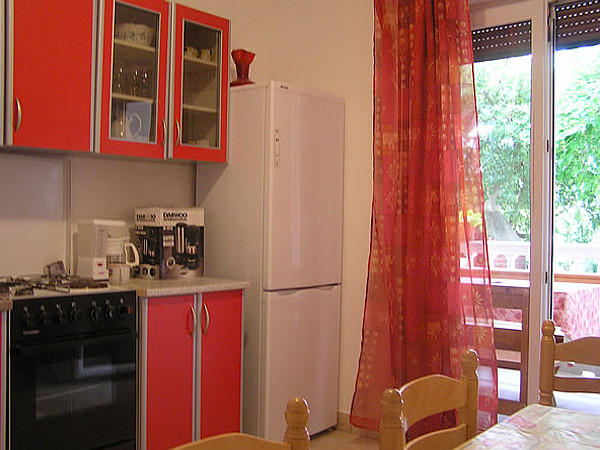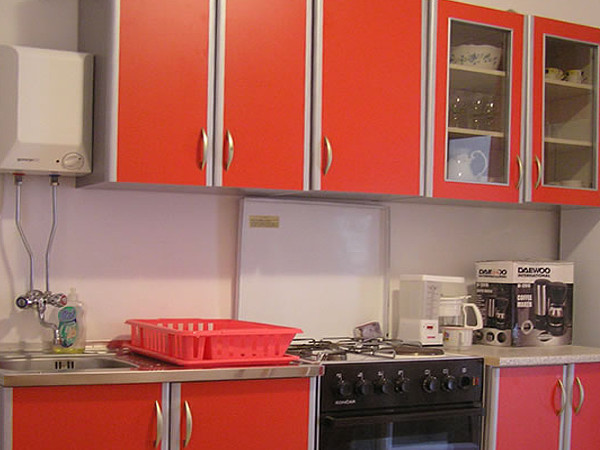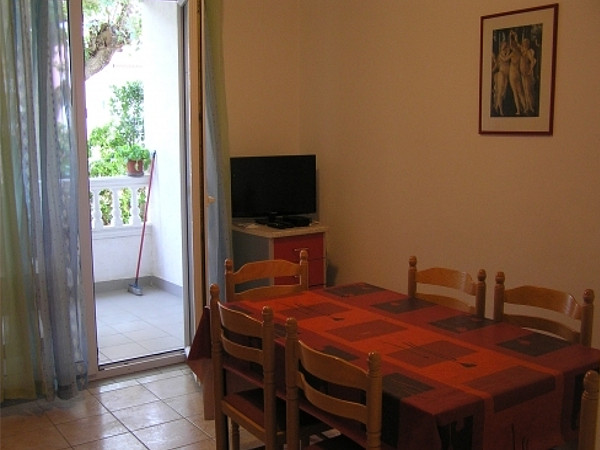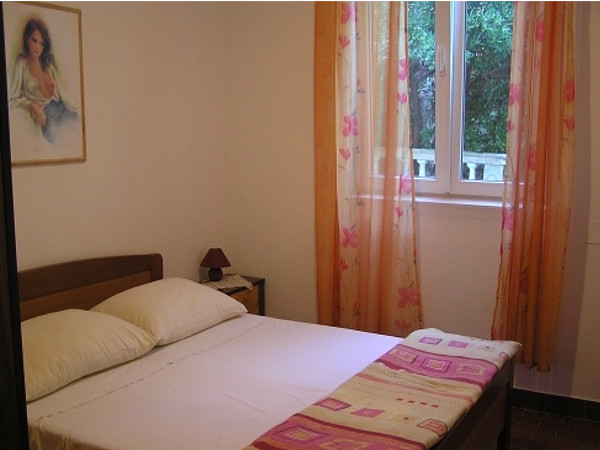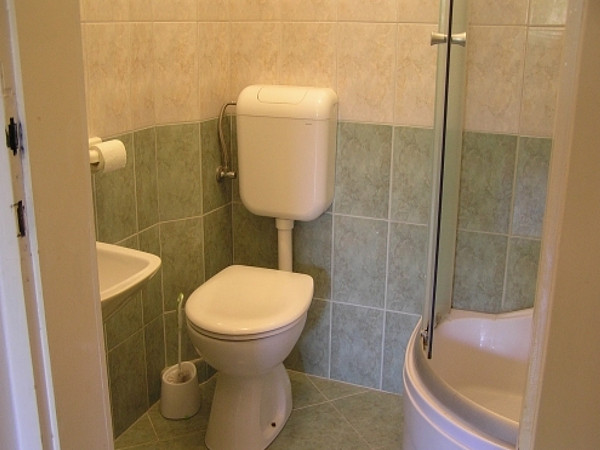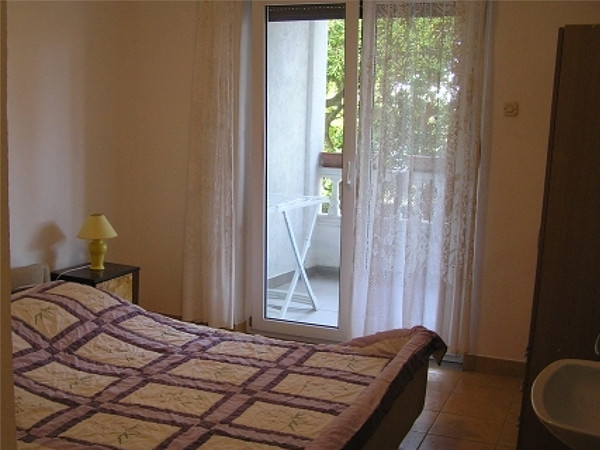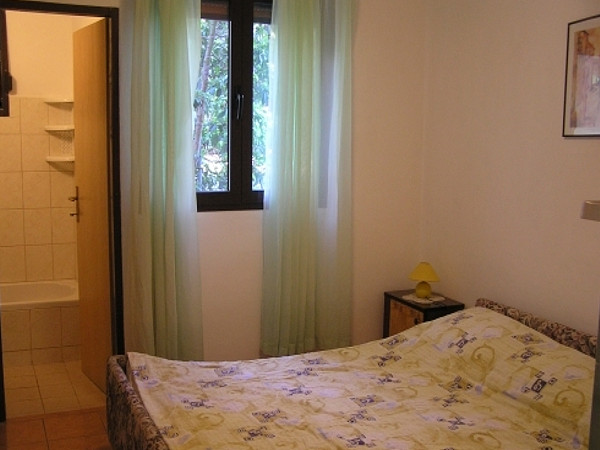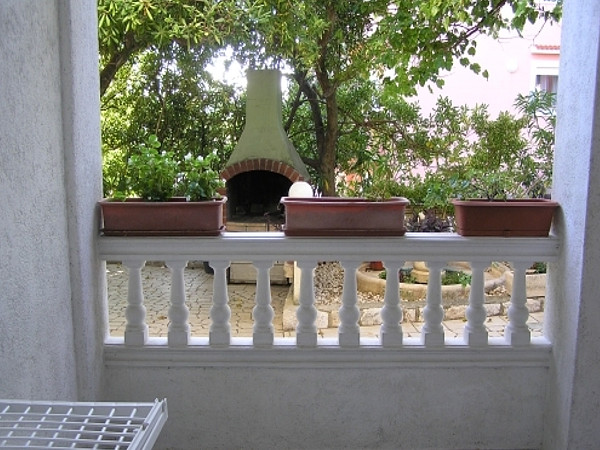 APARTMENT 2
Two-Bedrooms Apartment:
- up to 5 persons
- Position: 2nd floor (2nd floor)
- 2 double bed rooms
- 1 additional bed
- Kitchen (dishes, cutlery, cutlery, etc. are available, dishes, electric cooker, refrigerator, coffee machine)
- Bathroom
- bed linen and towels available
- Terrace with sea view
- Parking
- Boat mooring (on request)
- SAT TV
- Air conditioning
| | | | |
| --- | --- | --- | --- |
| Rates per day in € | July & August | June & September | Other months |
| Apartment (4 persons) | 75,00 | 60,00 | 50,00 |
| Additional person | 5,50 | 5,50 | 5,50 |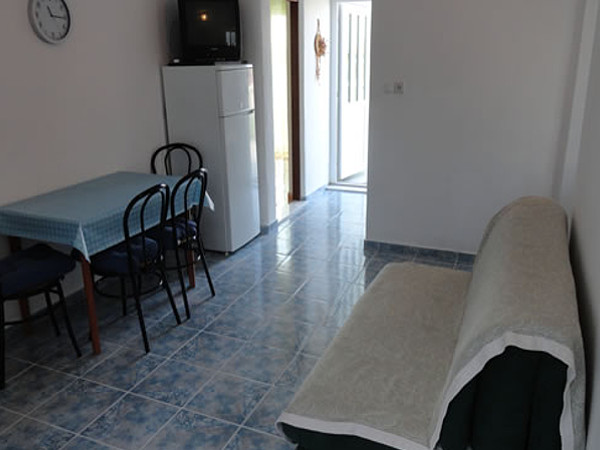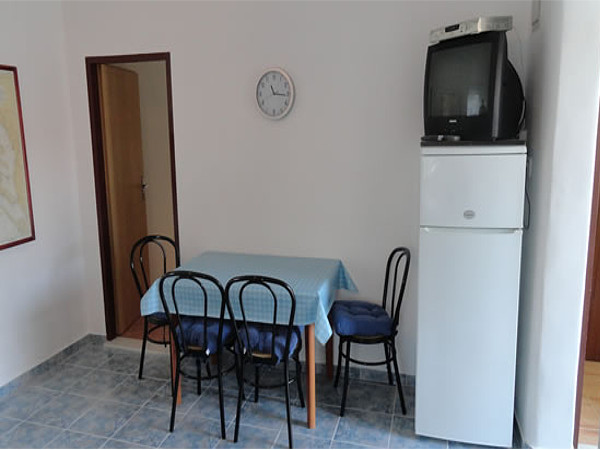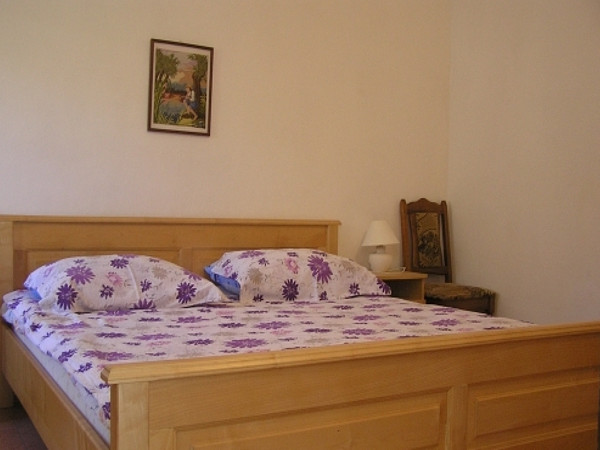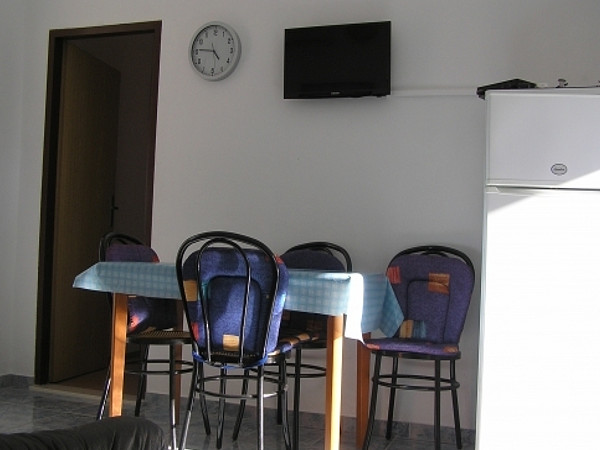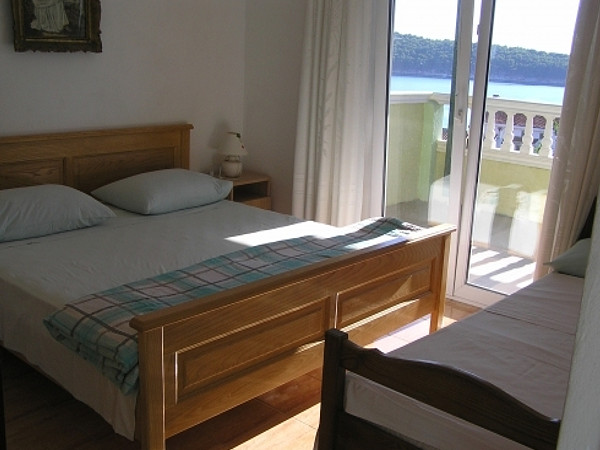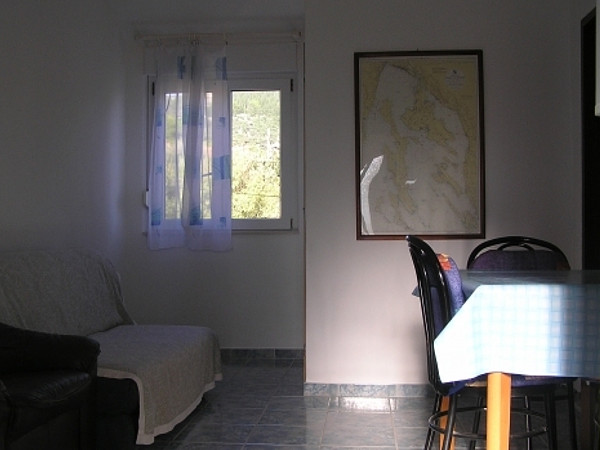 APARTMENT 3
Two-Bedrooms Apartment:
- up to 5 persons
- Position: 1st floor (1st floor)
- 2 double bed rooms
- 1 additional bed
- Kitchen (dishes, cutlery, cutlery, etc. are available, dishes, electric cooker, refrigerator, coffee machine)
- Bathroom
- bed linen and towels available
- Terrace with sea view
- Parking
- Boat mooring (upon request)
- SAT TV
- Air conditioning
| | | | |
| --- | --- | --- | --- |
| Rates per day in € | July & August | June & September | Other months |
| Apartment (4 persons) | 75,00 | 60,00 | 50,00 |
| Additional person | 5,50 | 5,50 | 5,50 |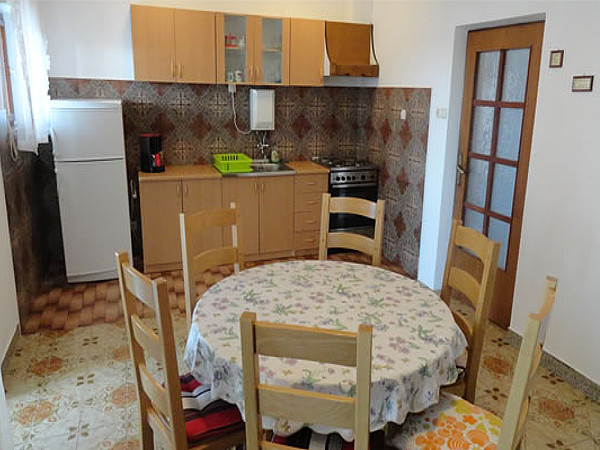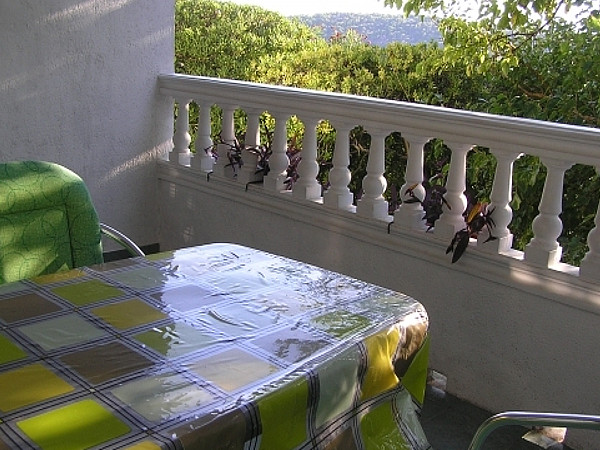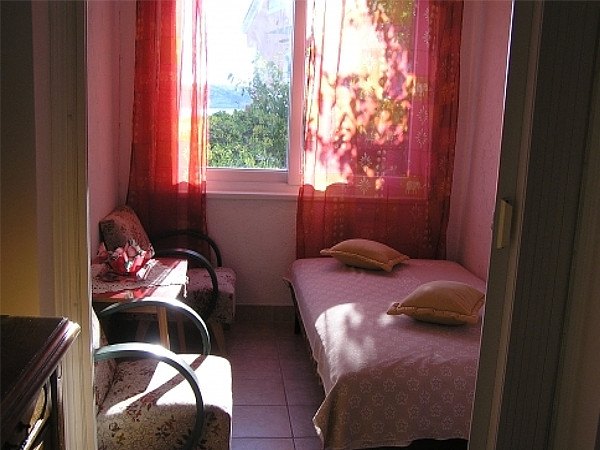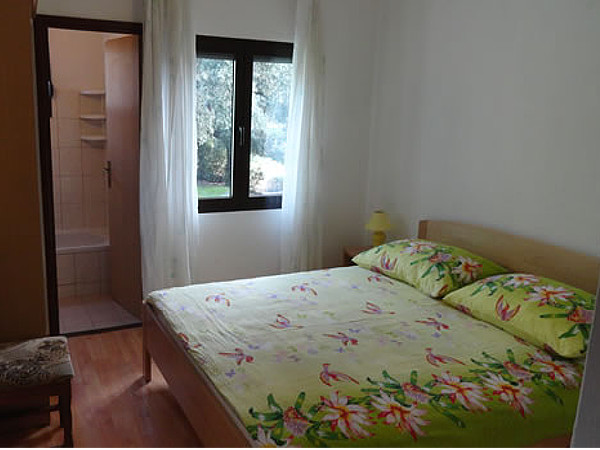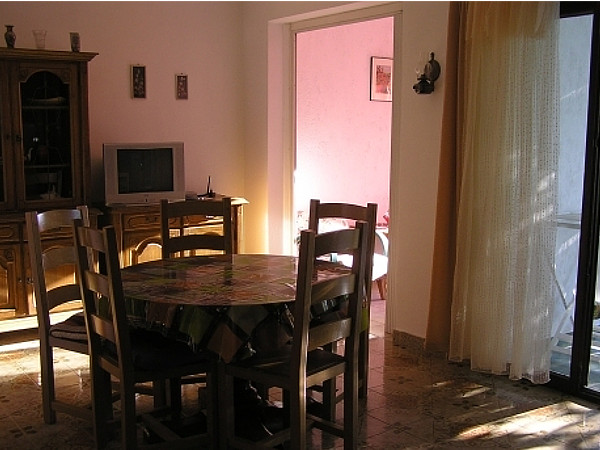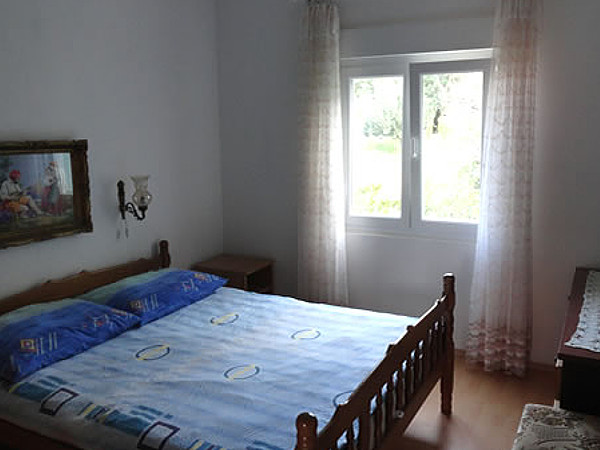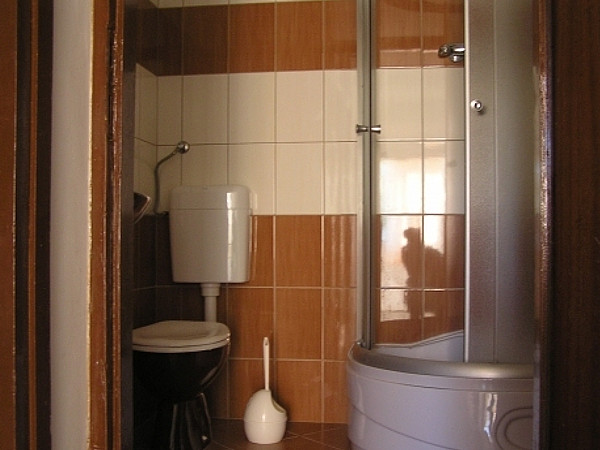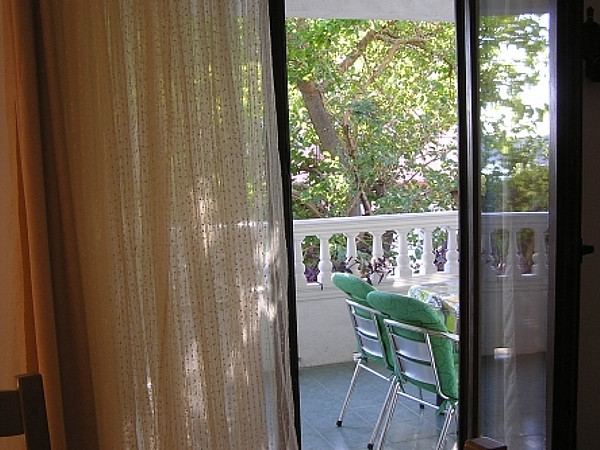 HOUSE DEBELIĆ - ISLAND RAB
Family Josko Debelić
Barbat 46, Rab
Tel./Fax. +385 51 721464
Mob. +385 92 1048548
j.debelic@inet.hr
josko.debelic@gmail.com